smartwater is a vapour distilled portfolio of sleek and stylish bottled water. 
Our objective was to raise awareness of the smartwater portfolio in the Irish market, recruiting new brand fans. Tasked with increasing the rate & value of smartwater sales in Ireland, we needed to establish & evolve relationships with influencers to build a culture around the brand.  
As a small nation of overachievers, Irish people are smart, positive and optimistic but we are not always great at talking about it, when we should be. 
For 2019 smartwater needed to continue to develop the platform of 'smart means more' which we developed in 2018 for smartwater's initial introduction to the Irish market. They needed us to further enhance their brand presence in Ireland, and position smartwater as a supporter and facilitator of a positive cultural movement celebrating the best in Irish smarts.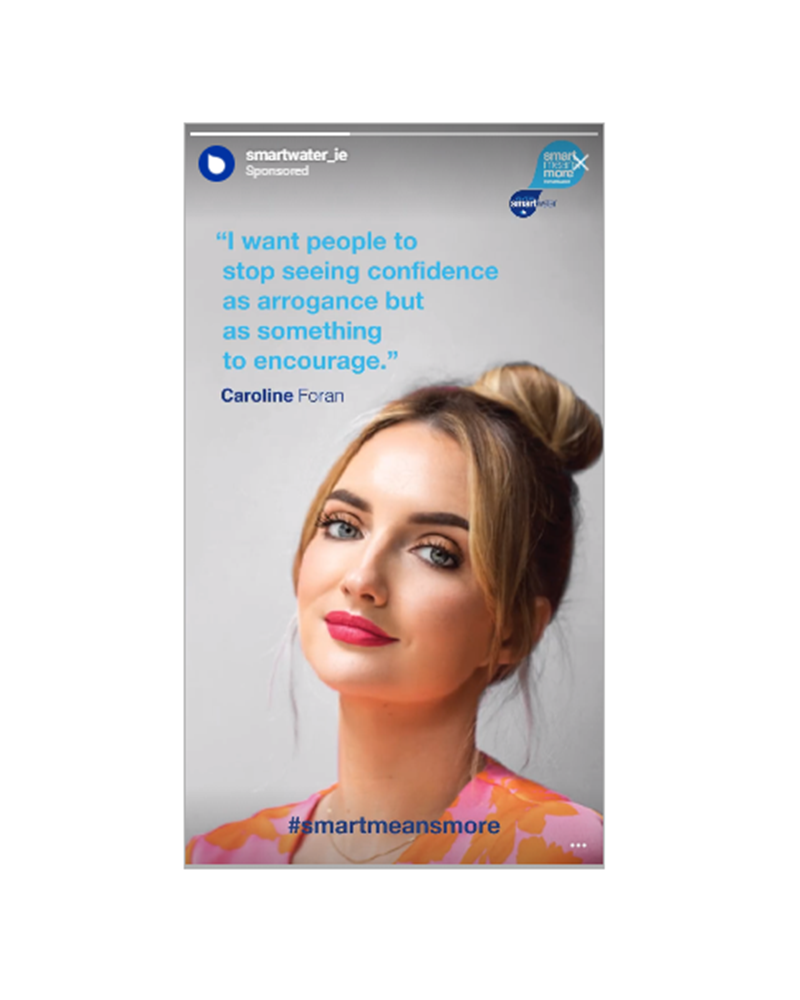 STRATEGY & EXECUTION
To ensure our campaign resonated with our target Irish audience, we engaged a selection of brand advocates who allowed us to explain the campaign platform and brand truth 'smart means more'.
They told the smartwater story for us through their own content creation; adding authenticity and credibility. Jill & Gill who have developed a collection of garments that represent aspirational women created content in their design studio that reflects their work ethic aligning smartwater with that process.
Our influencer's recognisable faces were featured in our social assets, helping to support a sense of 'for someone like me' with the brand.
We hosted an event for the public, rather than media and influencers, allowed us to reach our target audience & share the values of smartwater through inspirational guest speakers.
Partnering with diverse individuals allowed us to explain the campaign platform and brand truth through our event and their own social platforms.
Developing social assets for Instagram allowed us to sell out the event and shape a local angle for a global brand. We achieved visibility in the right places, getting the bottle in the hands of our desired demographic.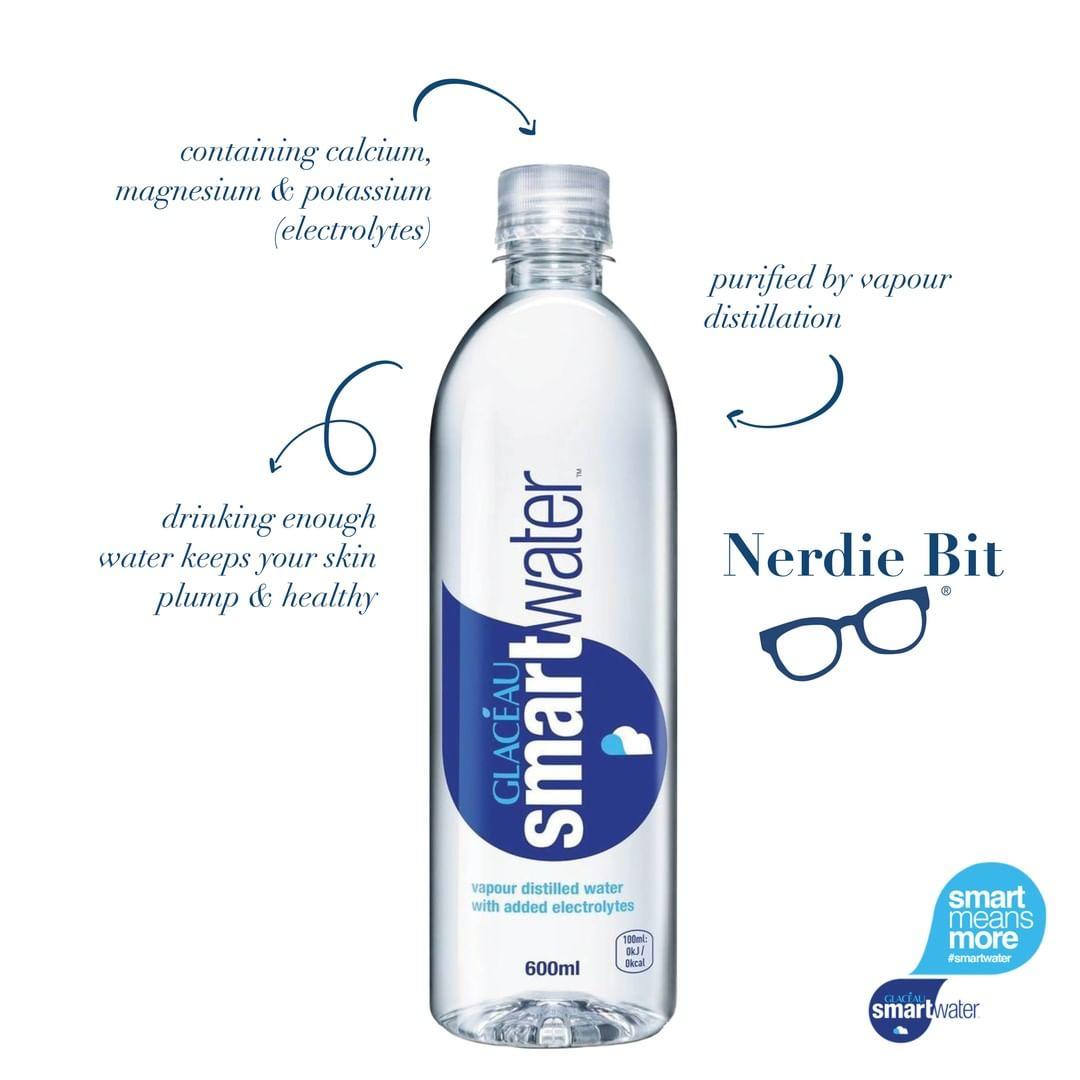 BUSINESS OUTCOME
Brand Awareness:
Growth of 3% from pre campaign activity to post campaign
Relevance with Target Audience:
55% of target audience now recognise the brand as 'For Someone Like Me'
Value Sales:
An increase of 35% on the value of sales of smartwater
Rate of Sale: 
Rate of sale has increased by 40% 
smartwater campaign reach:
4.16M Earned Reach / Estimated Reach vs KPI of 2.5m: 167% of target.
Impressions from influencer posts:
1,201,929 vs KPI: 937,140: 128% of target